Chelsea FC continue to woe in their recent defeats, the latest being a 3-1 loss at Stamford Bridge against a solid Southampton side who had an emphatic win. With Chelsea currently seating at 16th position on the table, it begs the question, is the title race already done and dusted?
While Diego Costa, Eden Hazard, Cesc Fabregas and Nemanja Matic have hardly scratched the surface of their 2014/15 form, hope remains for the aforementioned quartet. However Branislav Ivanovic's talent seem to have evaporated forever just like magic.
The right wing of the Blues seems to be the team's achilles heel with Branislav Ivanovic ever-present in Chelsea FC's attack but almost absent in defense. Even though the stench of his errors is all out in the open, Mourinho still keeps faith in him. According to Chelsea talk, 'Branislav Ivanović is apparently God's cockroach—he can't be killed under any circumstance'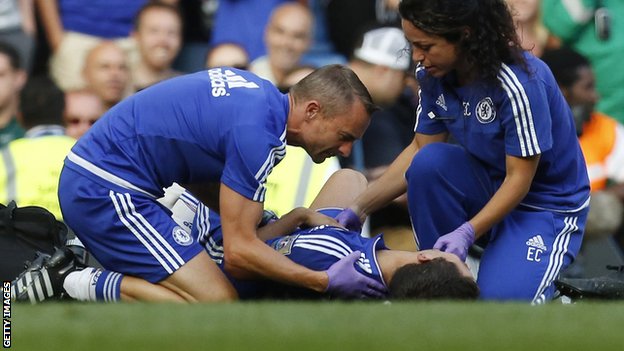 Chelsea has 8 points from 8 matches- losing 4 games, winning and drawing two matches respectively. It would be interesting to know what will happen when the Premier League returns on 17th of October, will it be a change of fortune for Chelsea or more of the same?
You don't want to miss out on all the excitement, click here and here to be up to date with favourite football team.