Yesterday, over at the Wembley Stadium in London, Chelsea took on Tottenham Hotspur in a feisty derby for the Capital One Cup. However in not too far Otta, Ogun State here in Nigeria, a much bigger match with a whole lot more at stake was taking place! Recently crowned Best University in Nigeria, Covenant University battled the all-time best ecommerce shop in Nigeria, Jumia, in what was a thrilling and keenly contested football match!
The match was the curtain raiser to the school's CBSS week and who better for them to invite for this grand occasion than their trusted online store who delivers all their necessities promptly and at the best of prices.  The Jumia All stars proudly donned the company's Orange color while the Covenant University team came out all guns blazing in Red! The game had a great mix of everything; nutmegs, leg overs, snake bites, and goals, to the delight of the Covenant University students who all came out in their numbers! Find the pictures below:
The Covenant University School Team
Dead ball specialist and captain of the Jumia Team, Martins, takes a free kick
Dribbles, tackles, goals! The match had it all!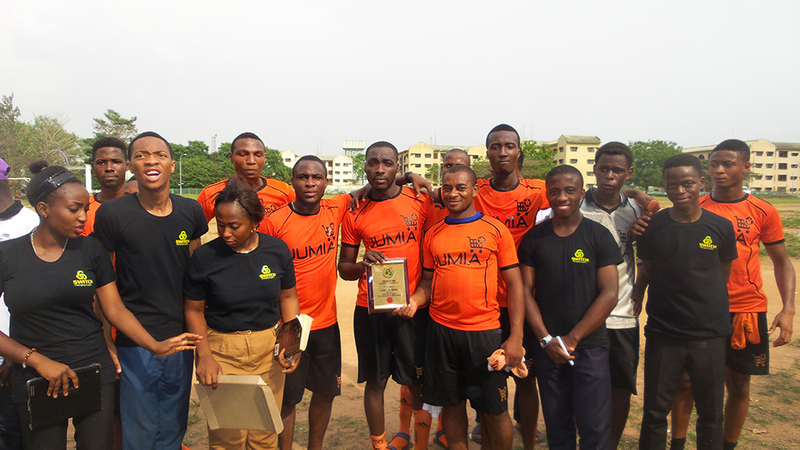 The Jumia team receives their plaque for honouring the invitation
Click here to check out our back to school category to secure  the best deals ever!
This article was written by Yemi Kuti